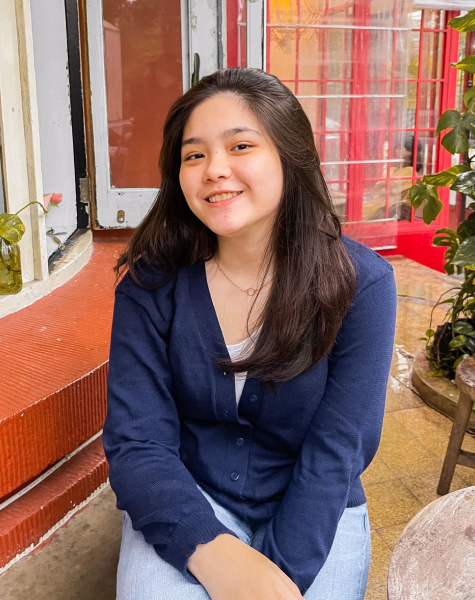 What do I do, you ask? Well, I am a graphic design student from Bina Nusantara University who likes to design posters, social media contents, and more. As a girl who loves to collect cute notebooks and stationeries, becoming a designer is my dream.
Solving puzzles has been my favourite thing to do since I was a kid and that's what I feel when I design. It is enjoyable for me to design and solve problems.
So far, I've been working on some design projects such as student modules and workbooks, Instagram feeds, posters, and label design. I am currently doing an internship at a game-based learning company and I can say that doing an internship there helped me to improve my design skill in the game field.
WHAT I DO AND WHAT I LOVE
I have a project to redesign a card game namely Wisata where I have to design the layout for the cards and create the resources icons. Drawing illustrations has always been my struggle, so I try my best to create a 'hand-drawn' look for the resource card assets.
Fortunately, I met Julio during my internship and he taught me about pixel art. It was not my first time knowing about pixel art, since I like to do cross stitch in my spare time, and as you may know, cross stitch has a pixelated pattern. That's why I am interested in exploring and starting my journey as a pixel artist, so that I can make my own pattern.
It was challenging for me to do pixel art, but it is still easier when it comes to drawing by filling the squares. I still have to go through a long process to strengthen my skill in pixel art, but I do believe that it won't be a disappointment to learn new things and try my best out of it!